Rather it should be decorations, model cars or games, here's inspiration for you.
To give your loved ones a gift that you have made yourself has always been a hit, and with 3D printing, you can create all sorts of creations. Only your imagination sets the barrier, and to give you a good shot of inspiration, I have put together a list of 30 ideas created by others.
Categories
Jewelry
Toys
Decorations
Model Cars
Everyday Tools
Board Games
3D printed jewelry gifts
When you wear a piece of jewelry made by a 3D printer, people can immediately see that it's not bought at your local store. With 3D printing, you can make earrings, necklaces, finger rings, and jewelry boxes. Here are some good examples.

Earrings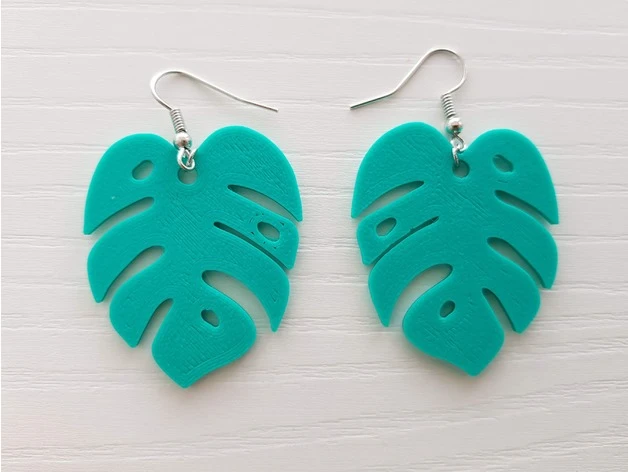 Printing with plastic (PLA) lets you print earrings in different colors and shapes, both with filled engravings and holes. As the first gift idea, we have found a lovely design from the creator Sra_Aveleira. The earrings are an excellent example of how you can use engravings and holes.

Finger rings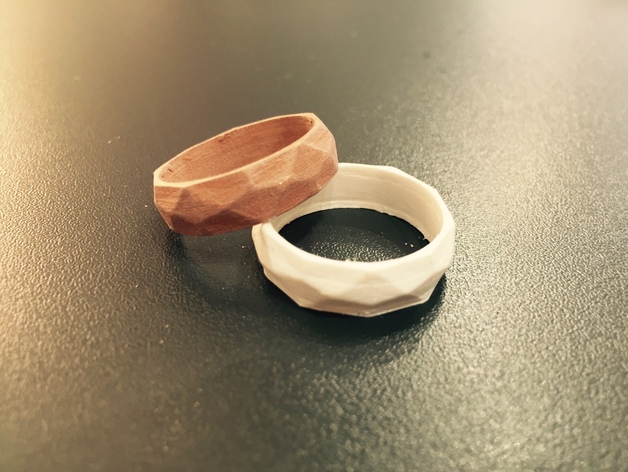 Printing rings can be tricky because you need to know the size of your loved one's finger. However, if you are up for it, you can make some lovely creations. Here's a good example of a ring with beautiful texture by levenement71.

Necklace pendant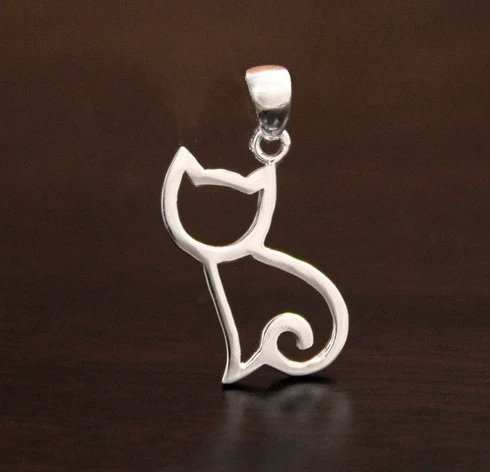 It can be hard to print a necklace that is nice to wear, but you can make a personalized necklace pendant that for sure will make the receiver happy. Here's an example from NYS1, but you will find many more if you search STLfinder.com for a necklace pendant.

Jewelry tree
If 3D-printed jewelry isn't what you are looking for, then a beautiful way of organizing jewelry could be a nice thing to give. Here's an example of a tree with many possibilities to hang jewelry in different ways made by Tuan Le.

Jewelry box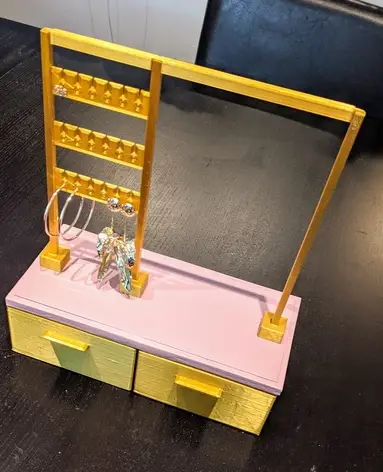 Another way of keeping your jewelry safe is to keep it in a box, and as every woman needs one, a jewelry box makes a good gift. Here's an example of a jewelry stand on top of two drawers designed by asantainnasa. If you think the design should be different, you will find many other creations by searching for "jewelry box" on Thingiverse.

3D printed Toy gifts
3D printed things come in many different colors, and therefore children find them fun. If you search stlfinder.com for "toys," you will find many creations for children of all ages. Then it is just to find the perfect 3d printed gift. Here are some good examples.

Wrist mounted pen crossbow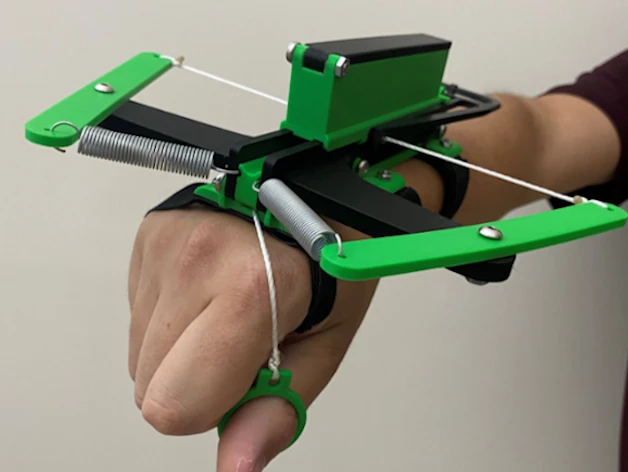 This first toy gift idea shows the magic of 3D printed toys, as you can make toys that are nothing like the ones you can buy. This wrist crossbow from DRC-Prints is a good example. It consists of 15 pieces, so it will take a few hours to print and assemble, but it will also make a 10 year old feel like the coolest kid on the book.

Hot wheels ramp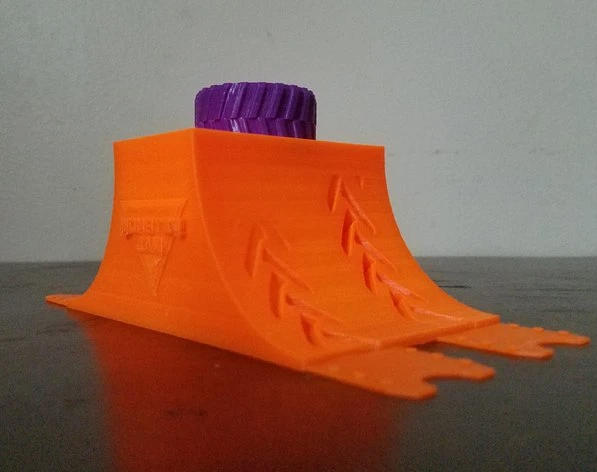 With 3D printing, you can make extensions to traditional toys. Here is a ramp for the popular hit wheels cars created by Jeph15. If the kid you are printing a gift for is a fan of Dungeons & Dragons, superheroes, or other popular toy concepts, you will find many accessories by searching on one of the stl file portals.

Batman miniature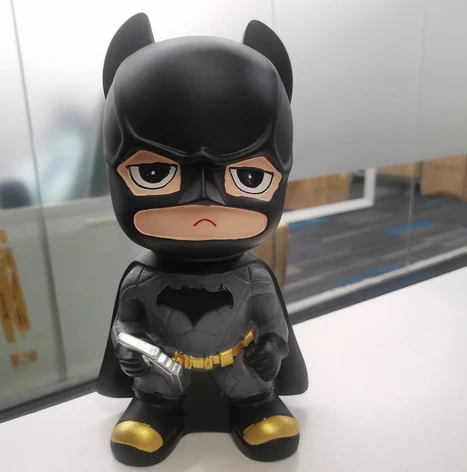 Speaking of superheroes, the next gift idea is a miniature model of a sad kid-looking Batman by Revopoint. You can find many other tiny superheroes by searching for the superhero's name on one of the .stl file repositories. Revopoint has also created Spiderman, Pikachu, and Captain America. You can find all the creations here.

Toy cars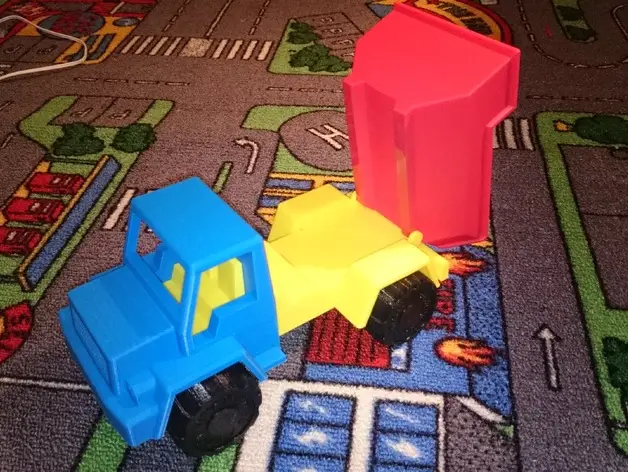 Toy cars have always been popular among children. If you know a kid who likes cars, you have many creations to choose from a truck like this to miniature cars ready for racing. Here's a straightforward one created by barspin.

Baby toys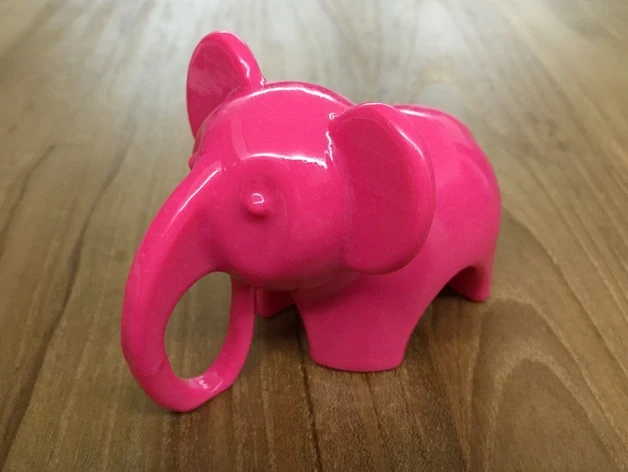 Babies tend to like everything that has fun colors and strange shapes. This combination is perfect for 3D printed baby toys, as you can decide if it should be blue, yellow, or pink. Here's an elephant that is easy for the baby to grab and rattle. It was created by TheKre8Group.

Cookie-cutter set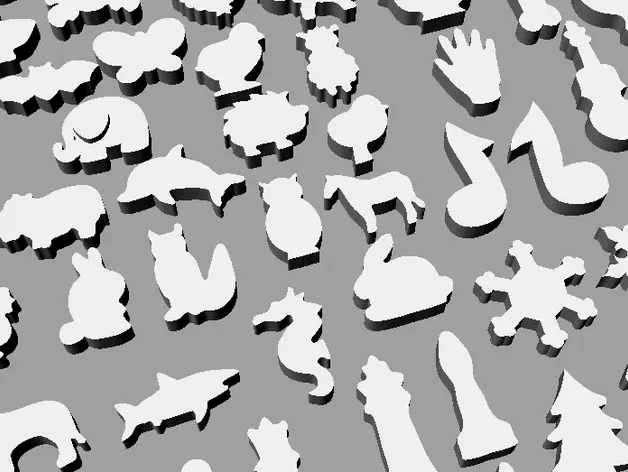 Bake cookies with kids is a fun activity, and kids love to pick a new shape for every cookie. This makes a 3D printed cookie cutter set a wonderful gift. You can find all sorts of funny cutter sets out there. Here you see a remarkable set from MaakMijnIdee, with both animals and landmarks and instruments as part of the set.

3D printable decorative gifts
When having 3D printed objects as part of your house decoration is a sign that here lives a creative person. You can customize your object to fit every house, and this makes a 3D printed shelf, lamp or other decoration a personal gift.

3D printed Shelf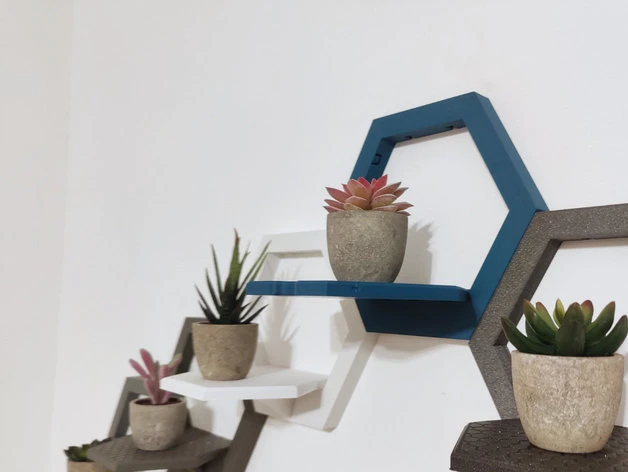 Shelves of all types are perfect for 3D printing, as you can make them in just the size and color you like. Here's a beautiful design by RiverRaid made for candles in your living room.

Shelf Bracket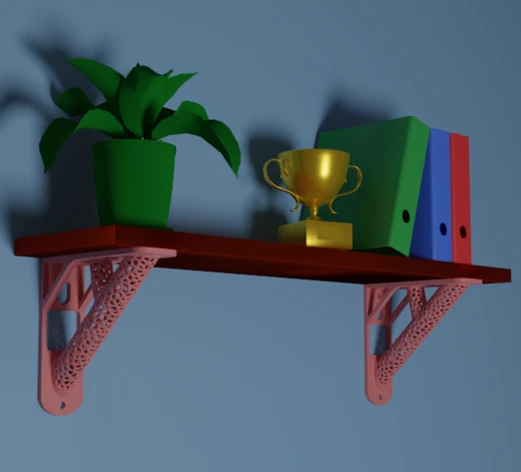 You can also print a set of shelf brackets and combine it with a wooden or metal plank, to give your shelf a personal twist. This example is from NicholasF529.

Yarn Bowl
If you have ever tried to knit without a yarn bowl, you know the pain of constantly organizing your yarn. Bowls of all kinds are perfect for 3D printing, and here you see a creation made by Grimsel.

3D printed model car gifts
If you are about to give a gift to a car enthusiast, a 3D printed model car is definitely something they will appreciate. Model cars looking identical to the original vehicle are hard to make, but some excellent models are available on the different .stl file libraries. We have found some good examples.

Mercedes Benz SSK 1929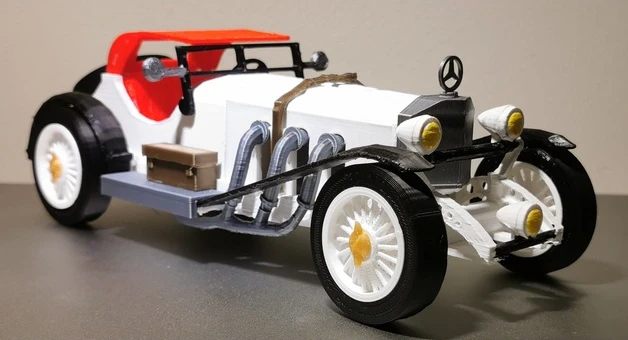 Creator: edsept7

Nissan 440Z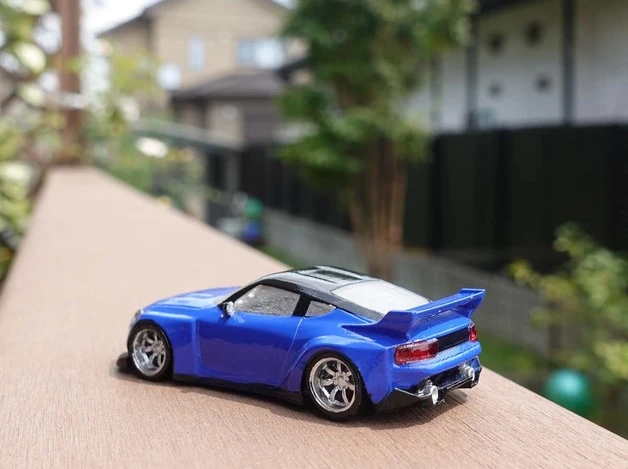 Creator: dendeba

Racecar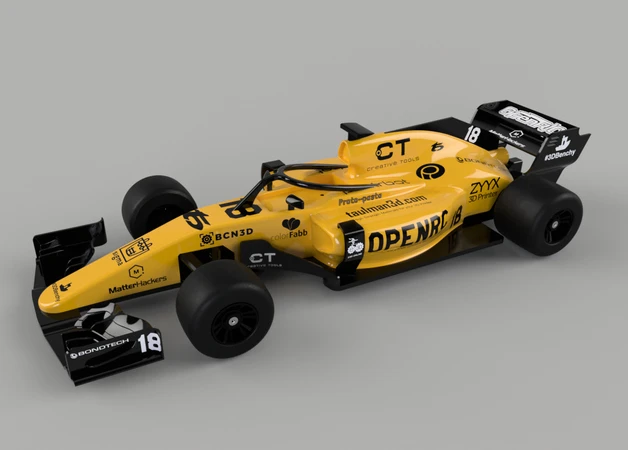 Creator: barspin

Volkswagen Bus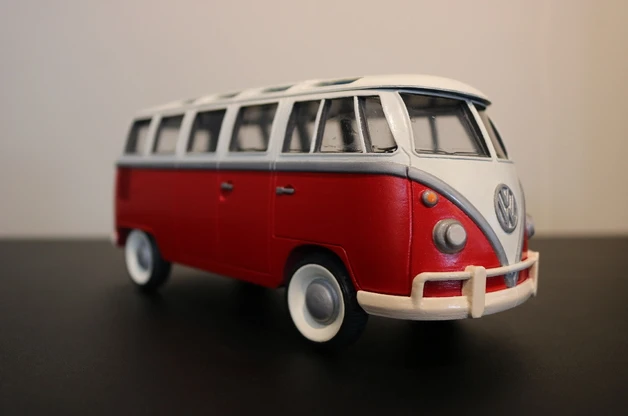 Creator: ChaosCoreTech

Jeep Wrangler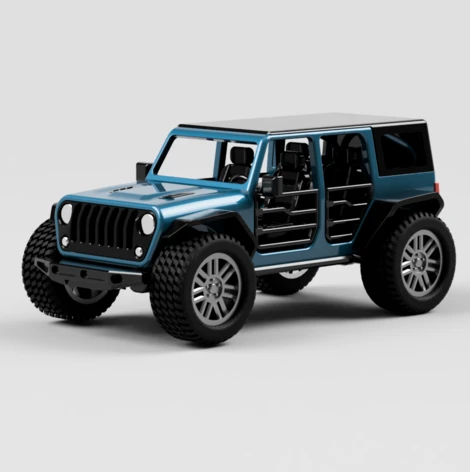 Creator: Soarpix

Harley Davidson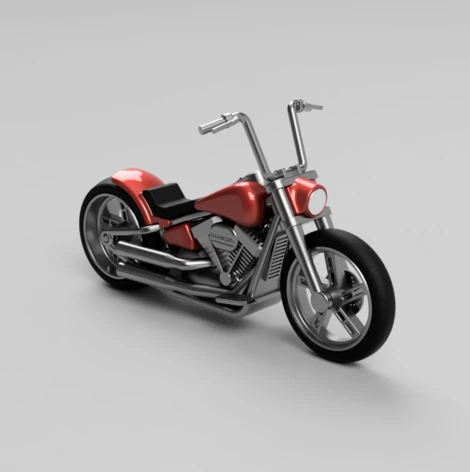 Creator: Soarpix

The magic around 3D printing is that you can create solutions to your everyday problems. As we all run into minor issues doing the day, a 3D printed gift that solves one of your loved ones' will make them grateful. It will also be a great sign that you care about them. Here are some ideas to get you started.

Keyholder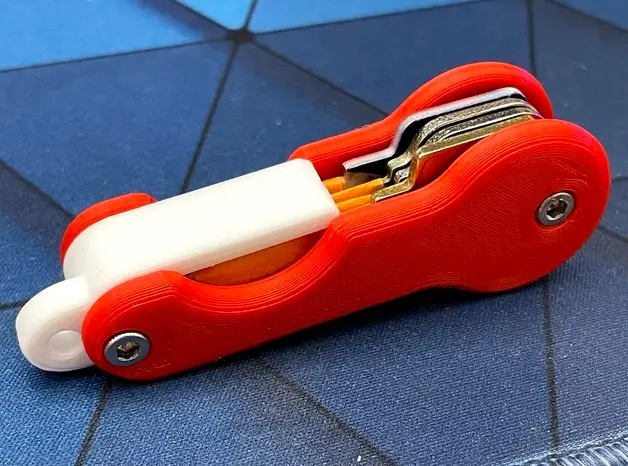 We all know the feeling of scratching our phone or trousers because they have their keychain in their pocket. With this key holder, you are protected by the sharp part of the keys. As a bonus, it also looks cool if the receiver is a handyperson. Thanks to Cheweey for the design.

Moss pole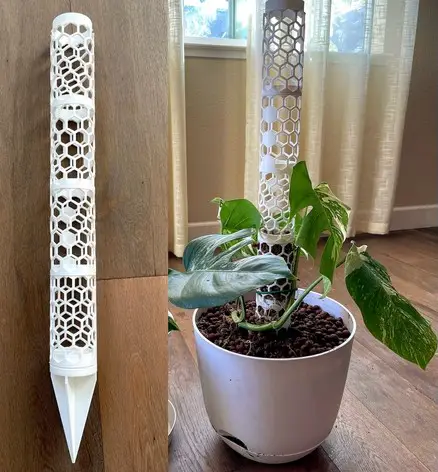 This 3D-printed moss pole lets plants grow up around it instead of wild. It is easy to print, and you can put moss inside it, so the plant gets a source of energy. Thanks to gosila for the design.

Drill and screw guide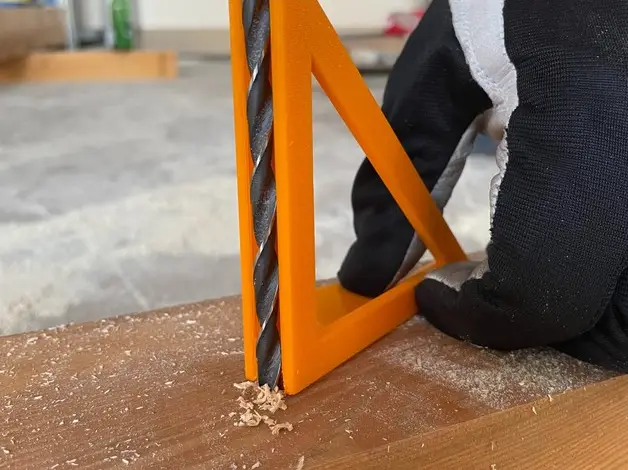 Again it is a simple solution, but a solution to an issue that all handy people encounter from time to time. With this screw guide, it is easy to make a straight hole. Thanks to rsmolenski for the design.

Tape dispenser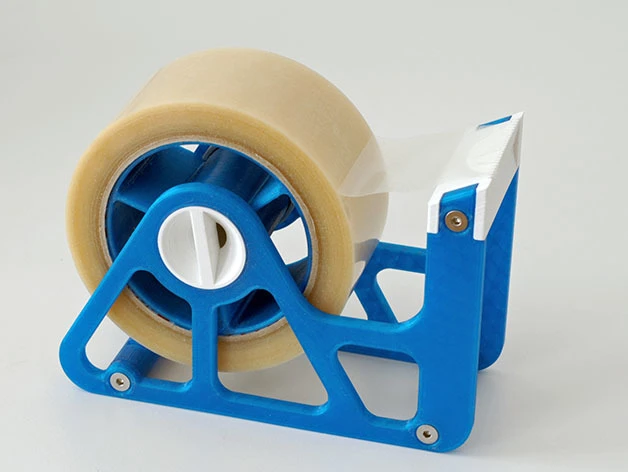 We all need one from time to time, and this 3D-printed tape dispenser is both fun, nice looking, and robust, making it an excellent gift to hobby enthusiasts. Thank you to Estep for the design.

Zip ties organizer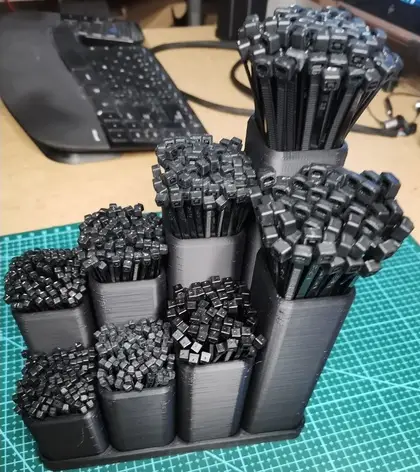 We remain in the same area, as you can make any handy person happy with this zip ties organizer. Thank you to tzeman for the design.

3D printed Board games and accessories
Doing the pandemic board games have increased in popularity, and because board games usually consist of a map and small pieces, they can be 3D printed. We have found some lovely creations to trick your imagination into inspiration mode.

Congnak board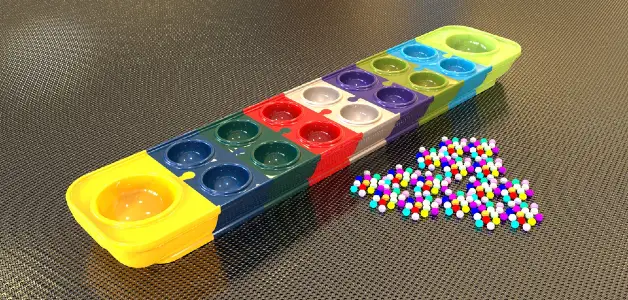 Every kid knows the classic congnak game. This game is designed, so it can be expanded with more centerpieces making you able to make it simple if you are preparing it for children and with extended blocks if it is for adults. BRO1977 was the designer behind the 3D design.

3D printed chess pieces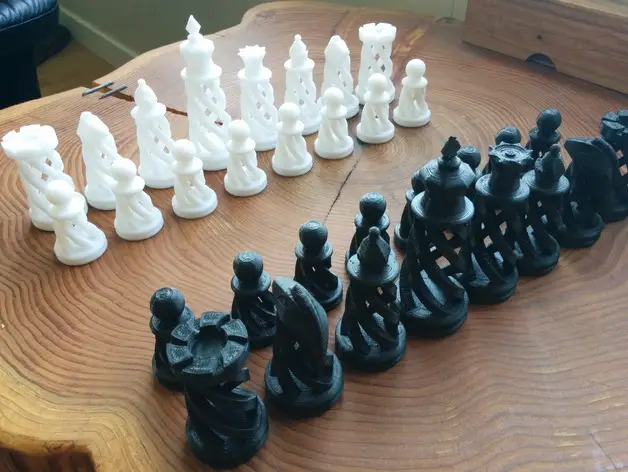 If your loved one is a chess enthusiast, then 3D printed chess pieces will probably be just the perfect gift. BigBadBison is the designer who constructed these chess pieces in a spiral design.

Unblock board game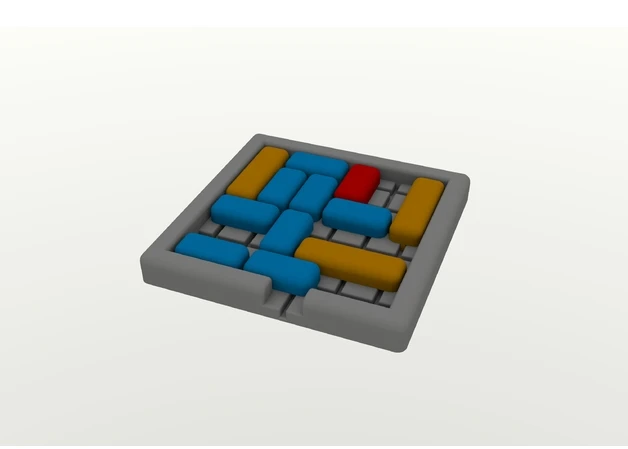 The classic unblock board game is perfect for a train trip, where you need to kill some time. This creation by Chrisibub can make the board bigger if you like.

Ludo board game with 3D printed pieces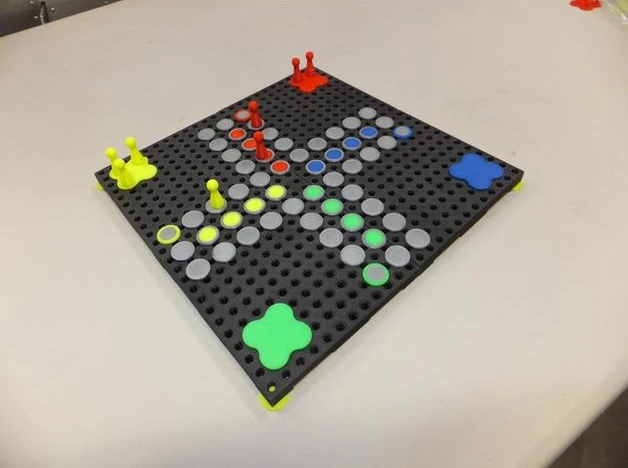 A game in the same genre is the classic ludo game. This creation by pavel569 is created to print the starting platform in different colors, making it look nice.

Catan board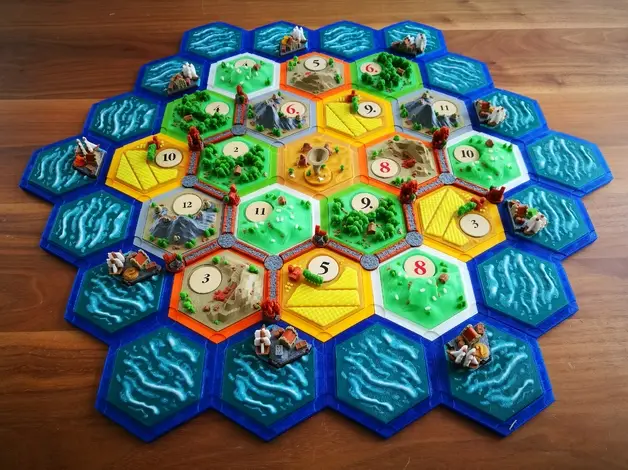 The Catan game is one of the most beloved, and as our last 3D printed board game gift, I wanted to show a print that will make any board game enthusiast smile. The board is made by Dakanzla, and it is clear that many hours were used on this 3d print design.

3D printed dice tower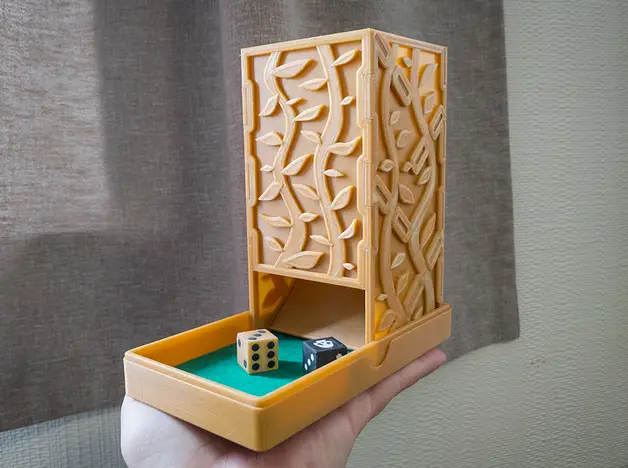 Many board games require that you throw dice. A nice and fun accessory would be to have a dice tower. This makes it a good gift. This design by TheDuker is even foldable, so it is easy to take with you.

How to 3D print your gift
So, when you have chosen your gift, it is time to print it. In this video, I will show you how to slice your gift using the online slicer REALvision Online.